Best business to become rich comes with creativity
Most people get confused in life about their life, status, wealth. Everyone needs money, very few actually works properly to earn money. Here are some guidelines for the people who are trying to be rich, but cannot be.
No one can be rich earning lots of money. To become rich you have to be rich in your mind. When you do not own a wealthy mind, you cannot be happy with lots of money. But, this is also true that money does matter in life.
To be rich, you have to think in a wealthy way and to implement your thought. Actually, rich people do not work all the day, they work technically. You have not to work too quickly and too much to earn more. You have to plan and accomplish tasks smartly.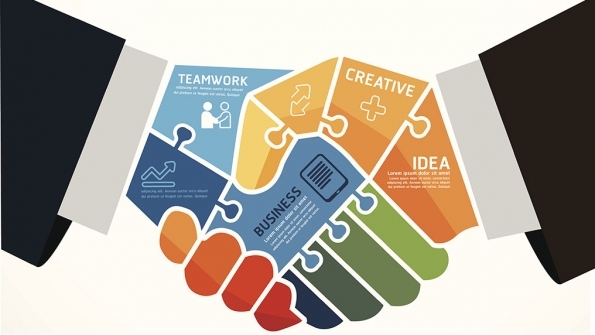 You can start your own business to achieve a lot. Your own business can be the best business to be rich, because you cannot see the final stage of success when you work under your boss. You work there to reach him his success and are bound with a limited amount of salary. You can control your life with your own business and you do not have any limit how much profit or salary you can receive. You can start your own business even if you have nothing to invest. Do not worry about the amount figure. Most people never start accumulating wealth worrying about the cash figure. They think that they can never save that much money. This is completely wrong. Actually when you start something and determined to do it, you can do it. Start saving a little amount from your small amount of salary. If you do not already have a job, you can join a part time job. You can save the salary of one week. You should start saving from that day you decide to become rich. Money makes money. Using your small amount of saving you can earn more money. If you have nothing, you do not have the chance to make a big amount needed for your business. When you try to start your business, you have to be creative. The best business to become rich is that comes from creativity. When you are same as others, you are a commodity as usual; you have to face an acute competition. You need to think of a unique business system, you have to be honest to your customers. How you deal with your customers, how you get paid, how you advertise, how you design your product; everything should be unique. You are the architect of your own fate. Nothing matters but you.
 "The Wealthy State of Mind", a suitable book written by the renowned writer Garthvickers comes to you with a realistic solution for your financial issues. Garthvickers is called "The Financial Moses" for his contribution to the society for trying to make it poverty-free. Know more from http://garthvickers.com

Best business to become rich comes with creativity
Click To Tweet