Hi, I'm Garth Vickers.
Best-selling Author, Internationally Renowned Speaker, Business Builder, and Mentor
I Believe There's More To Building A Successful BusinessThan Most "Coaches" And "Consultants" Talk About
They talk about things like getting business cards, setting up a website, and marketing. Of course, I'm not saying you can merely "think" your way into business. All of the "tactical" things above are important, and I've helped countless businesses improve the things they were doing to get better results.
But before any of that matters, you must establish your "Why" and really understand your goals if you want to see real success in business. If you don't establish a firm foundation before you get started in business, it will be difficult to see ongoing success. I guess I do things a little differently than most because my background is a little different than most…
Garth Vickers, President/CEO of Vickers Financial Group and Partner/Managing Director of G&V Accountant. He is a highly sought-after Tax Accountant, Estate, Trust, and Financial Planner. International Renowned Speaker, Business Builder, Mentor, and Best-selling Author of The Wealthy State of Mind.
From A Very Young Age, I've Had A Passion For Helping Others Achieve "More…"
Because of that desire to help others, I've helped many clients make a radical positive shift in business…
"My resort would not be thriving today if it weren't for his genius techniques and unique strategies, which saved our floundering resort. He saved hundreds of thousands of dollars annually by streamlining our operations, reducing employee expenses and cutting down our cost of goods sold by 26%. He decimated our company debt down from $1M to $150,000 and brought the resort's net income up to 10.5%, bringing our resort and restaurant to TripAdvisor's #1.
But, the most dramatic change was the employee atmosphere. Garth guided, motivated, and inspired the resort's workforce into a team of individuals who love their jobs and work toward the common goal of making their resort the best in the country."
John Nelson, President/CEO The Palms Resort
"I have been a client of Garth's for many years. When I started my company, I aimed to find a top consultant and mentor to help me grow my business. His knowledge of business and finance is unparalleled.  I feel confident that I have the right partner on my side to help me take my business to the next level."
Isaac Brown, President/CEO Extended Hospitality Group LLC
From Humble Beginnings To Leadership Author I'm not originally from the United States.
I was born in Jamaica, and I learned some valuable lessons about life by living in a 3rd world country. Unlike America, getting an education as a child is not a birthright.
When I was just 8 years old, if I wanted to go to school, I had to work to get there. I sold mangos and sugar cane to buy the books needed to educate myself.
From a young age, I realized that if I wanted something, I needed to set a goal in my mind before I took the action necessary
to achieve that goal. That lesson has proven valuable with everything in my life, both professionally and personally.
Over The Years, I Received Some Pretty Impressive Press, Awards, and Accolades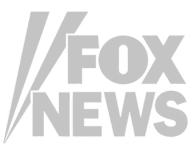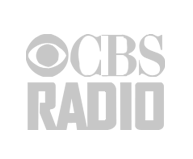 CAREER HI-LIGHTS & AWARDS:
Honorary Doctorate from Global Oved Dei Seminary & University
Television/Print: Testimony TV, The Afro Newspaper, Huffington Post,
TVJ Morning Show, Business Access TV, Wealth Magazine.
Radio: CBS Radio, WPFW 89.9 FM, HOT 105 FM
Partial Client List: Creative Option Inc., University of District of Columbia, University of the West Indies,
The Palms Resort Negril, Negril Tree House Resort, Kristyl's International Restaurant JA, TMR Youth Club,
KBM Healthcare Agency, Wealth Messenger LLC, National Wealth Agency LLC. G&V Account Firm,
Little Samaritan CDC, Kiddie University CDC. Master Mind Media LLC. Miss District of Columbia, 4 Tech Media.
My Mission Is To Help You Achieve Everything You Want In Business And In Life…
I've developed a process for starting and growing a business that works for anyone that applies what I teach.
To learn more about how I can help you get your business started, click the button below now…